We don't just train people to have great voices.
Transforming Everyday Voices into Extraordinary Assets!
Being able to communicate effectively is vital to success in your business and personal life. People don't remember what you say, but they will remember how you make them feel. At Voiceplace, we change lives, by helping people and companies discover and unleash the true power of voice, so they can influence listeners, move people emotionally, and positively control the outcome of every communication.
By gaining an understanding of how physiology and tonality work together …finding your voice …anyone can become an incredible speaker, presenter, communicator and influencer.
Discover the Real Importance of Voice …
In the workplace, great communication allows people and companies to operate more effectively and be more productive. In our personal lives, finding our "true voice" can increase self-confidence, reduce stress and lead to better relationships and greater professional success.
Studies have shown that the words you speak only count for 7% of whether someone believes,  likes, or trusts you. On the other hand, tonality and physiology has a 93% effect. The sounds you make are far more important than the actual content.
In another major study, researchers at Yale University discovered that subjects can read someone's emotions more accurately by listening to their voice instead of focusing on their facial expressions.  This is a critical skill to have as studies have shown that those with a higher emotional IQ, tend to be higher performers and attain more success than those who don't.
However, not everyone is communicating effectively with that audience. This leads to misunderstanding, frustration and poor performance.
The good news is, whether you are speaking to one person, a small group, or a large audience, there are things you can do to become a highly effective communicator that easily grabs people's attention, and holds it for as long as you want or need to.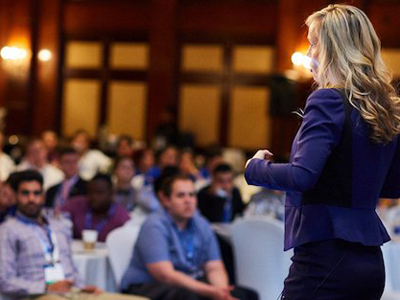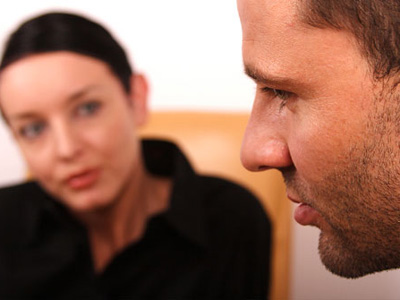 "Roger truly enhanced my performance
in the movie Crazy Heart."
– Jeff Bridges, Actor & Producer
"Thank you for making my
voice sound so beautiful!"
– Reese Witherspoon, Actress
"Thanks to Roger, I never lose my voice anymore.
I am able to give my message to the world.
Roger, I am eternally grateful.
– Dr. Daniel Amen, New York Times Bestselling Author 
Roger Love is the best in his industry. The only time
I lose my voice is when I don't put into practice
the simple exercises that saved my voice and
saved my power that I learned from him.
– Chalene Johnson, Fitness Authority, Author, and Entrepreneur.
I invested in Roger's voice program and
that's when my career really took off. Look
into Roger's voice programs and you too
can accomplish all your life's greatest dreams.
– Dave Anderson, founder of Famous Dave's of America.
"Roger Love has found a way to train the voice
and free the heart, mind and spirit."
– John Gray, Author
"It wasn't until I met Roger Love that I gained
100% certainty that my voice would perform
the way I expect and need it to. Learn
from this truly amazing vocal master."
– Tony Robbins, Author and Motivational Speaker
"Roger Love is a miracle worker.
Let him change your voice and the
way that the world reacts to you."
- Glenn Beck, National Talk Show Host
"Saved my Career
"Roger is a magician. I have seen him
change peoples voices and lives in
minutes on stage, he saved my career."
– Brendan Burchard, Author, Speaker
"In politics, show business, or life in general,
communication is the key to success.
For anyone who wants to speak more effectively,
Roger Love is the man to hear and learn from."
– Fred Thompson, Former US Senator, Actor
"I had never realized how much our ability to
speak comfortably and correctly matters to our
psyches and our effectiveness in communication."
– Dr. Laura Schlessinger, Radio Host
Have a question or need information about us or our training? We'd love to hear from you.
Voiceplace, Inc.
Burbank, CA
Contact Scott Alberts
info@voiceplace.com
818-848-6225 ext 21